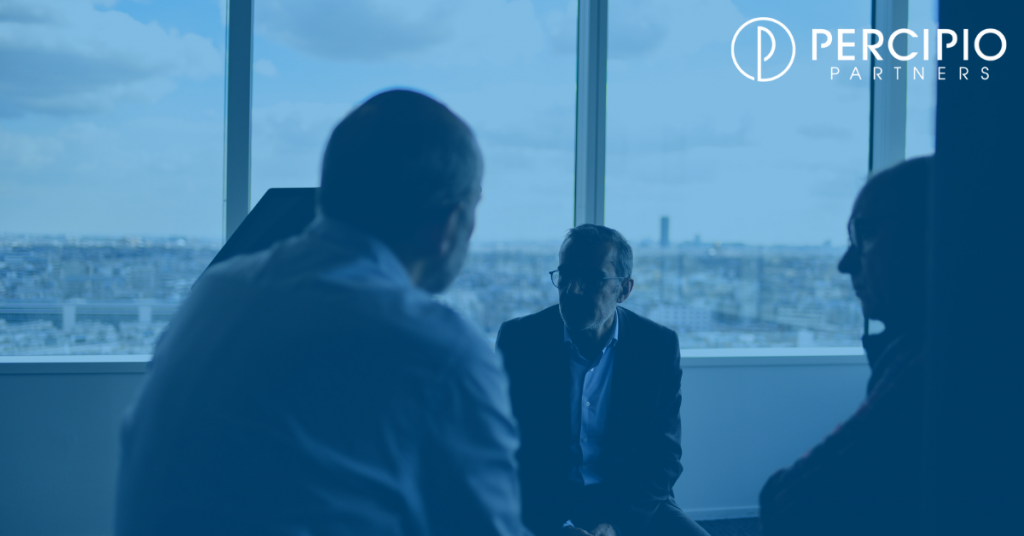 Since I founded Percipio 11 years ago, we have grown the firm in a number of focus areas. From agricultural investment to real estate development to venture capital, we've opportunistically diversified our business across multiple verticals; my favorite vertical is the work I get to do as a business operations consultant.
Among its growing stable of services, Percipio boasts a strong management consulting arm. We provide outsourced business operations consultant services that include finance, accounting, human capital management and corporate event planning. In addition, I serve as an outsourced CFO for a number of Percipio's clients. Each consulting relationship gives us the opportunity to familiarize ourselves with key drivers in different industries, and we have developed a proven process to onboard quickly with new clients.
Each company we work with is unique, but there are some fairly universal aspects of all businesses that are important to consider. Understanding these aspects takes the intimidation out of getting into a new industry. Any new consulting relationship begins with a top-down analysis of a set of interrelated components — budget, documentation and process optimization, employee deployment, etc. — and establishing a set of key performance indicators.
Let's take a look at how I evaluate some of these components.
Budget
From a bottom-line perspective, the budget is the most critical aspect of a business. At the end of the day, does your balance sheet show expenses in line with your revenue? An excellent model for keeping costs in line is to use zero-based budgeting, which requires a critical eye on all expenses and justifying each line item on an ongoing basis. A zero-based budgeting analysis requires thoughtful and intentional consideration of all the details. Do you pay to attend conferences that provide little real value in return? Have you been buying products or services you can create in-house? Are there subscriptions to periodicals and software your employees rarely use? Are there viable alternatives you can explore to reduce costs period over period?
Employee Optimization
Stemming in part from the budget analysis, I review a full spectrum of topics related to a company's employees. How accurate are job descriptions? Is the onboarding process efficient? Do the company's policies make sense and empower employees to drive business success? Can the company justify each employee's role, and does each individual provide value commensurate to their cost? If the business hires contractors, are there already employees in-house with the skill and capacity to do that same work?
Key Performance Indicators
Any new consultancy requires me to develop a set of key performance indicators. Two of the main KPIs I look to establish are liquidity and capacity utilization.
In determining liquidity, the first step is to get to know the ins and outs of the client's business. To a large degree, I can plug Percipio's consulting model into any business, but I need to learn each client's unique cash flow cycle for our model to be truly effective. Is the business growing rapidly, thus requiring increasing amounts of working capital as it expands and matures? Does the business experience seasonality with predictable high and low seasons of business activity that impact its cash flow? For example, a landscaping business will be inundated with work during the spring and summer, whereas the first and third quarters of the year are typically when an accounting firm sees its highest volume of work. It is crucial to understand the fluctuations of cash flow to plan for adequate liquidity over time.
Capacity utilization is a critical driver of profitability in professional services organizations, such as advertising agencies, IT consultants and law firms. Generally speaking, these types of companies want to ensure that their client-facing professional staff spend a minimum of 80% of their time on client-billable activities — hitting that threshold of capacity utilization is a benchmark for ensuring healthy profitability for the organization. Exceeding that benchmark means your company will be in good shape to cover necessary overhead, as well as build in some margin for increasing working capital and profits.
I also like to evaluate the benefits of modifying the client's fiscal operating structure. Usually, a company will think holistically about its unique business, but it helps to break the operations down into different profit centers. Traditional budgeting with a single, large bucket does work, and it shows the profitability of an organization as a whole. However, you can't easily drill down and see which business units are carrying the weight of the organization and which are being subsidized. Creating profit centers gives that granular view. With the critical information this method provides, management can objectively assess each business unit to uncover overstaffing situations, project effectiveness, the viability of different product lines and much more.
In one firm I consult for, they used a single overarching budget for the whole company. As I learned the particulars of this client, I quickly understood that there were several unique product lines within the organization. I worked with the client to determine how to best split up the business units into five specific profit centers. Now this company is able to identify revenues and expenses specifically tied to each profit center and can make better-informed business decisions for each unit accordingly.
Once I'm familiar with a business, I also look for ways Percipio can provide augmented staffing solutions. Many of our small and midsized clients are only able to justify the overhead of a single bookkeeper or controller, requiring this individual to wear many hats. There are a lot of reasons why it's good to have at least two-person control over accounting processes, such as creating impediments to theft and having a quality assurance check in case of input errors. But practically speaking, small companies just can't support a suite of employees over those functions.
In those cases, Percipio outsources accounting services with our own employees. Percipio employees function as contractors for our clients, putting in anywhere from a part-time to a full-time schedule, depending on client need. A secondary benefit of outsourcing accounting and bookkeeping functions is having personnel redundancy without driving up overhead costs. For the cost of one direct hire employee, we can have multiple Percipio employees working for a given client. This way, if one person goes on vacation or moves on to a different opportunity, there are already backups in place who can step in to that gap without additional downtime, hiring or training costs.
I relish any situation that provides us with challenges and problems to solve, and serving as financial, operations and management consultants gives us those opportunities in spades. And although our consultancies usually start with a financial bent, they often evolve along the way. Percipio embraces a wide range of opportunities, and I'm always looking for the next one. With my experience and the model we use, we're able to jump into an effective consulting relationship pretty easily. For Percipio, the ideal consulting situation is one that gives us the ability to grow along with our clients' businesses and together find greater success.