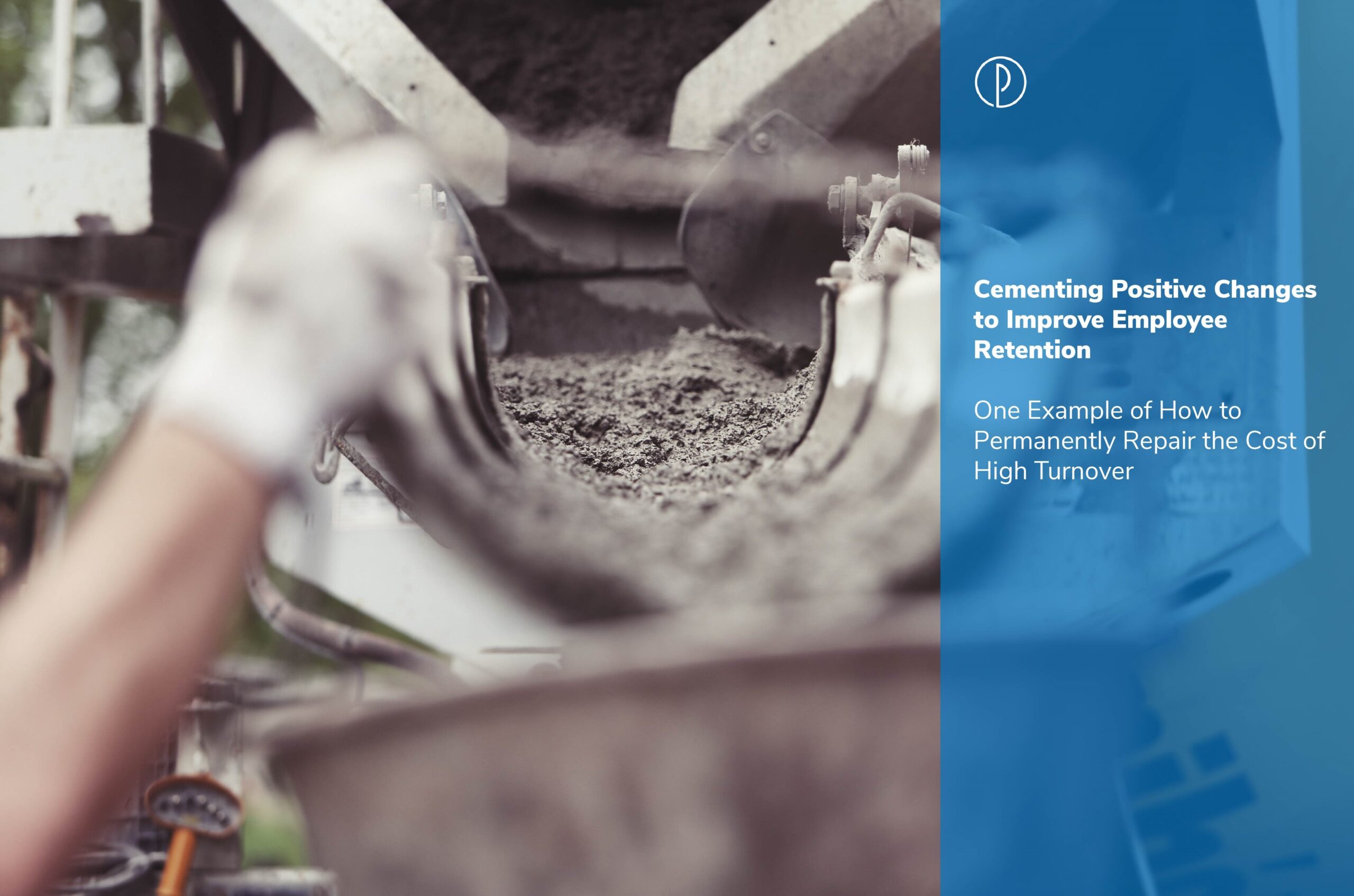 One Example of How to Repair the Cost of High Turnover
You can't turnaround without hearing or reading about the impact labor shortages are significantly straining the bottom line. This on-going nightmare is impacting manufacturers including those in the concrete and cement industry. Drivers are considered the life blood for many companies and are difficult to retain.
Over half of the employee population for cement manufacturers are typically drivers, according to Nate Tarbox from Concrete Products. He also indicated that he lost revenue was a result of a shortage of drivers.
"As talent scarcity has its own set of problems, onboarding and retention in the manufacturing industry is a top Human Resources trend to watch," according to Jim Roy, vice president of Human Resource Strategy at Percipio Workforce Solutions.
In fact, the following statistics reinforce the importance of finding an answer to employee retention:
More than one-third of employers don't have a thorough, structured onboarding process for new hires*
Poor onboarding is a major cause of employee turnover, which can cost a company 100-300% of the employee's salary in total*
Is There a Solution to Retaining Employees?
Creating retention programs can't happen without going to the root of the problem. For example, Percipio Workforce Solutions' team went right to the source by visiting several plant locations when consulting with a client. After meeting with plant managers, the team determined that the following actions were at the core of this company's low employee retention:
Individual development plans are critical to a large part of an overarching retention program
A lack of open communications between all levels of management hindered the success of employee retention
On-going work policies were unclear and not easily understandable across the board
What Solutions Positively Impacted Retention?
Clearly, the solution was clear and imperative to turning around the struggles with retention. It was imperative to open lines of communication between all employees. Giving new employees a safe place to voice their concerns continues to be an important part of the retention process. Organizing workplace team sessions provide active opportunities to build on-going leadership skills positively impacting all employees.
Re-energizing the leadership team provided a freedom to not only lean into employees but demonstrated their value and recognized the team's commitment to the company.
Did Change Management Impact Bottom Line?
By overhauling the formal retention program and building employee retention, company revenue is up 20% year to date
A foundation behind committed workforces halted turnover as a result of the program
Capitalizing on the positive employee engagement sparked the company to bring the program into the executive reporting structure
Talk to a Percipio Workforce Solutions' expert to transform the way your organization communicates, collaborates and builds successful retention programs.
Source: Business News Daily
LinkedIn