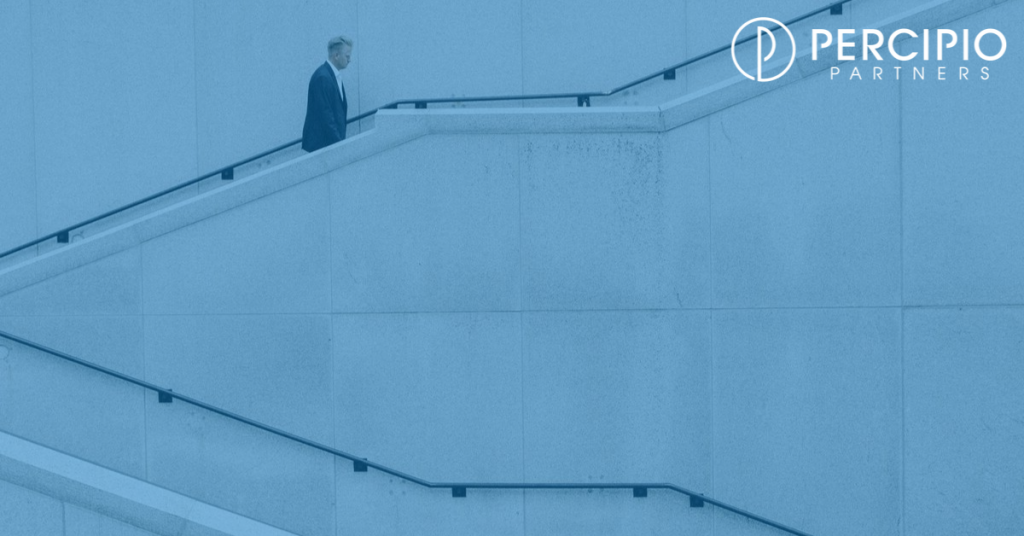 Early in my career, my experience in consulting was focused in strategy, with a very specialized area of risk management for commercial banks, finance companies and energy trading companies. A lot of the time, that's generally what comes to mind when people think of a business consultant — recognizable name-brand firms doing strategic consulting, like McKinsey, Booz Allen or Boston Consulting Group. The types of firms hired by boards of directors to help them identify or set high-level (and high cost) corporate strategy, M&A analysis or merger integration.
But beyond that kind of high-level strategic consulting, there's a whole host of areas where consultants can provide real value to an organization.
A company needs to develop a new product or service but doesn't have the skills in-house to make it happen.
There's a workload surge that will require highly skilled and trained staffing, above the level of traditional contract workers.
A smaller company needs to provide a non-critical function outside of the abilities it has on staff but doesn't need an employee in that role on a full-time basis.
An organization identifies a short-term need for highly specialized knowledge or skills.
There's a need to get high-level processes organized and initiated, but existing staff will be able to manage it once it's in place.
There are certainly many more business cases where hiring a consultant would be a prudent move, but these are some broadly applicable situations where finding an experienced business (IT, HR, financial) consultant near you can add significant value to your organization.
Having worked with a number of companies, typically across a broad spectrum of industries, business consultants can cost-effectively bring substantial experience and intellectual capital to bear for your company's benefit. Their experience and knowledge having worked on a variety of challenges for other organizations can often provide insight that institutional knowledge just can't match.
Different Types of Business Consultants
There are many different types of business consultants a company can hire, but seven stand out to me. Consultants in these fields can often fill a need in a company that might not be cost-effective for the company to resource in-house.
Human Resources
Every organization needs human resources services, but not every organization is large enough to justify the cost of an HR representative, let alone a full HR team. But even with just a handful of employees, you're going to need someone knowledgeable about employment law, benefits, payroll, recruitment, onboarding, ongoing training and a slew of additional tasks.
The specialized knowledge and skills that a qualified HR representative possesses are absolutely necessary. You don't want to wind up on the wrong side of labor law because your company lacks a trained, skilled resource in HR.
Finance
From an accountant to a CFO, there are many functions that can be provided by a financial consultant. Like one of Percipio's consulting clients, you may have a fast-growing company with complicated and sophisticated financial needs but find that bringing on a full-time CFO would create too much overhead.
A financial consultant can help you to resolve cash-flow problems, identify strategic cost savings, help with budgeting and strategic planning, evaluate pricing structures and more in order to strengthen the overall fiscal health of your organization.
Business Operations
Every organization has difficult situations it will deal with in the course of operations, such as personnel challenges and outdated processes. A business operations consultant can come in and influence necessary change — sometimes, this might mean staff reductions, and a consultant can bear the bad feelings associated with the change, helping management to keep a more positive impression with the staff afterward.
But layoffs aren't always necessary, and this type of consultant might help an organization see how to better reorganize a workforce to be optimized, implementing new or improved processes to reduce inefficiencies and maximize the resources currently on hand. A good business operations consultant can help an organization navigate change scenarios while minimizing volatility or drama, keeping a workforce happy and productive long after the engagement.
Strategy
As mentioned above, strategy consulting typically involves advising C-suite leaders on high-level initiatives, impacting the overall direction of an organization. A strategic consultant might give input on whether or not to expand operations into a new market (or global expansion), pivoting away from or toward new products and services or analyzing targets in a corporate takeover bid.
Working with the highest levels of organizational leadership, strategic consultants help stakeholders build rationale for decision-making and present strategy proposals to executives. A lot of times, a firm hiring a strategic consultant already knows what it wants to do but having the outside perspective from an individual or firm with broad industry knowledge can help affirm decisions (or show the executive team it needs to abandon its plan).
Legal
At one time or another, most businesses have a need to consult with lawyers to solicit legal advice. Whether launching a small startup or running a Fortune 500 company, there can be pressing legal concerns that it is imperative to get right. Even for organizations that have in-house counsel on staff, there could easily arise situations where it makes sense to bring in a legal consultant.
For example, a company wanting to make a deal with an organization in the pharmaceutical industry wants to cover its bases and make sure it's operating within the law. In this one-off deal situation, it might not make sense to hire a full-time lawyer to join the company's legal staff, but nobody in the legal department has a lot of experience dealing with pharmaceutical regulations. Rather than having to spend a lot of time learning a complex new specialty, the company can bring on a legal consultant who is already fully versed and experienced with the particular laws the company will need to navigate.
IT
Almost every company needs IT services today, but maybe you only need them for a handful of hours a week. An IT consultant can keep your company up to date on hardware and software needs, evaluate the capacity of your IT environment and assess your current implementation to see what changes might be warranted.
An outside IT consultant may also help your firm gain perspective on what kinds of systems and tools are working well for other companies, knowledge that might be harder to come by if you solely rely on internal IT teams.
Marketing
Do you wish you had greater insights into consumer behavior and how to target your businesses products and services to new audiences? Are you familiar with the various social media platforms and do you know which ones to use to best reach your customers? Have you wished you could better understand consumer sentiment around your brand, but you aren't able to support a permanent marketing department?
A marketing consultant can provide insight into consumer profiles and give you a plan to reach your customers and control the narrative around your company. Promotion, branding and customer engagement might be the difference-maker in growing your business, and a marketing consultant can help you understand how you can accomplish your goals more effectively.
When to Avoid Consultants
With all that said, there are certainly times when bringing a consultant into your company isn't the right choice. As helpful as they can be, highly skilled consultants can cost a lot of money, and you want to be sure you get the required value out of your investment in their services.
If your company doesn't have a focused aim, a consultant might be able to help you develop it, but you also might wind up spinning your wheels if you don't fully know what you want out of the relationship. You need to have goals established up front so any business consultant coming in to partner with you has a clear understanding of objectives and expectations. Many individuals performing consulting work have chosen that career because of the challenging problems they get to solve. But if they perceive their efforts to be wasted due to poor communication and advance planning, they'll leave frustrated and you'll be out their fee without anything to show for it.
I also would recommend staying away from consultants for business-critical skills. By this I mean the things that make you unique as a business. An agency that sells creative designs wouldn't want to bring a consultant in to do that work (outside of one-off engagements to help with workload demands). An accounting firm shouldn't have to hire an expert in tax law.
Your core employees should provide the intellectual capital you need to operate on an ongoing basis. If you don't have that intellectual capital in-house, you're going to be perpetually in danger of failure due to a lack of institutional knowledge.
And while a consultant or consulting team can provide a lot of value in developing a new initiative or building out processes for your organization, you shouldn't rely on them to run it in the long term. Once something like that is up and running, you need to have a plan in place to transition it to an internal team; otherwise, you're going to spend a lot of money paying a consultant to do something you'd be better served owning internally.
Powerful Partnerships
A lot of times a consulting firm will have industry specialties that they are knowledgeable of. Maybe that's in construction, hospitality or manufacturing. At Percipio Partners, we are agnostic to industry — we have experience in specific industries for sure, but we don't shy away from industries where we lack familiarity. An effective consultant can draw relevance and value from broad experience, and the ability to quickly learn the necessary aspects of a new industry is a hallmark of a quality advisor.
The skills related to your specific project or targeted need may be the criteria you use to find a consultant who is the right fit for your company. But when you hire a consultant, you are tapping into a diverse portfolio of knowledge. Although you may run a hospital, a consultant who has implemented Six Sigma processes for a manufacturing firm may be able to give valuable, out-of-the-box insights into how you can revolutionize your organization.
If you're looking for a business consultant in Omaha (or beyond) to help take your company to the next level, I'd love to be part of that conversation.
Reach out today; let's see the value you can uncover with Percipio Partners.