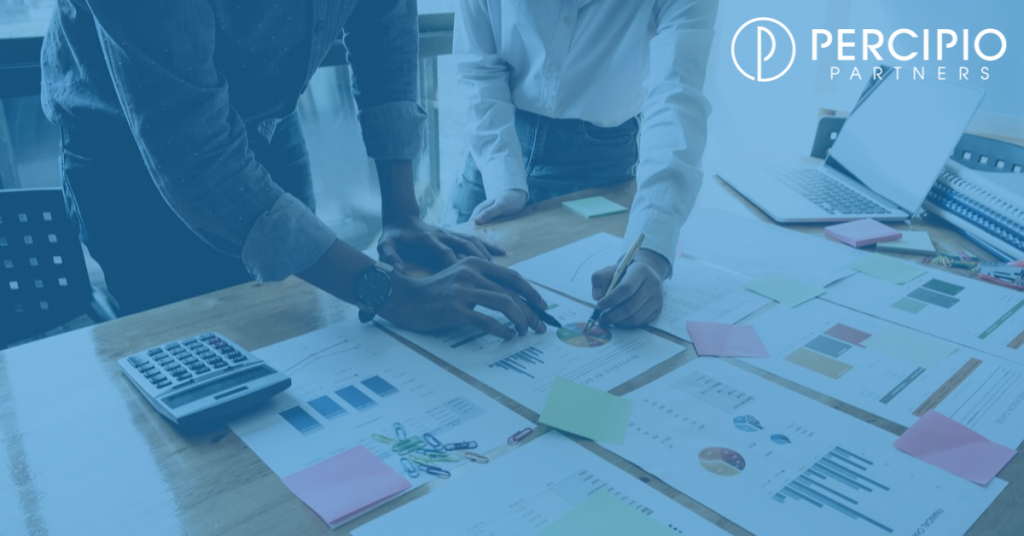 What Is a Business Plan?
A business plan is the road map that helps identify where you are hoping to take your company, and it provides an explanation to those you are asking to support your vision and direction. If you can't explain where you're going and how you plan on getting there, you'll lack credibility and have a hard time gathering the support you will need. But when you can describe and lay out to potential stakeholders where you expect to go, they will be more likely to join you on the exciting journey.
There are a number of reasons to create a business plan or update an existing one (such as starting up a new company; seeking additional financing; launching a new product, technology or service offering; or changes in your market). Whatever your circumstance may be, it's easy to get overwhelmed thinking about what you should include.
Creating a Business Plan
Creating a business plan can be a daunting task; it needs to provide information such as your target market, competitors, company and leadership team background, financial data, personnel requirements, milestones and what products and services you plan to offer, for a start.
It's easy to have a data overload moment when creating a business plan and put more information into it than is necessary; often, the adage that less is more really holds true with business plans. You don't want to hand a banker or investor a 30- to 60-page business plan that they'll put down as soon as you hand it to them. Your goal should be to condense all the critical data down to a three- to six-page document — covering what you need to but keeping it short enough to maintain interest.
When you sit down to write out your business plan, there will be a lot of information you can include. But how can you organize your plan to make sure you're only putting in what you should?
I find it invaluable to follow a business plan outline to separate the information you want to include from what is critical to include.
A Straightforward Business Plan Outline
There are a lot of elements you can consider including in a business plan, depending on the intended audience and your reasons for writing it. Outside of those variables, though, I find the following outline typically guides me through the bulk of the development process.
High-Level Overview
You should start with a well-written framework of the business. This is sometimes referred to as the executive summary; it's supposed to hit the high points that will help your audience gain a clear understanding of the business, its objectives and how it will serve your targeted customers.
The executive summary needs to make a big impact, because it's your chance to impress your audience and catch their interest. It should only be one or two pages long, but it has to give a snapshot of your whole plan: a description of the products and services you'll offer, your objectives, target market description, an overview of competitive viability, growth potential and funding requirements.
Even though this is the first section you present, it should be the last one you write. Make sure you can distill your critical information and package it up front in a way that will draw stakeholders into your vision.
Develop Stakeholder Confidence
Now that you've cultivated a basic understanding of your vision, you need to develop your audience's confidence in the business and its leadership. Where are you coming from? What have you accomplished in the past that translates into a demonstrable ability to guide this company? It's crucial to convey your belief that you can open up the proposed business and, with the critical elements you identify, find success that leads to profitability and sustainability.
You must be able to demonstrate that you can financially serve both customers and your team (staff and stakeholders).
A key aspect here in the business plan outline is explaining what led you to launch this business. The initial spark may have come from success or experience in another industry or insight into a need in the specific marketplace you're targeting. But you have to be able to back this part of the business plan up with data and that data needs to include a competitive market review (more on that soon).
Present Realistic Financials
The financial aspect of business plans is where the most work is needed. Often when reviewing business plans, I've seen financials that didn't appear to have dealt with reality. Most entrepreneurs are very positive, excited and motivated — glass-more-than-half-full individuals. With that in mind, my advice is to build a pro forma for one year, three years and five years, showing targets and expected revenue and profit. But before you put those financials into your business plan, dial them back. Entrepreneurial enthusiasm is great — it's the motor that drives success across industries. Just be sure that enthusiasm gets tempered with a dose of realism. My rule of thumb for financial forecasts for the first year of a company is to scale it back to 60% or 70% of the original estimate. I always prefer to understate the potential and pleasantly surprise stakeholders if and when I overachieve.
What Is a Competitive Market Review?
I mentioned earlier the need to perform a competitive market review. It's a critical step that you need to undertake before launching. A competitive market review helps you build a plan to research strategies before you expend critical capital starting something that may not be viable.
An effective competitive market review lets you clearly identify a number of factors that will be vital components in your company's success (or failure). By performing this analysis well, you can gain an understanding of potential customers and their buying habits, the size of the target market, how the need you are hoping to meet is currently being handled and even how much customers are willing to spend on the product or service you're hoping to offer them.
A portion of your time and plan should include a competitive analysis. A helpful framework for this is the Pareto principle — or the 80-20 rule. In this case, the Pareto principle means that 80% of the market is served by 20% of the providers. In your market review, once you identify the businesses that make up the 20%, you can effectively disregard the 80%. Limiting your focus in this way will make your analysis sharper and more efficient; there's no need to spend time learning about the fringe companies struggling to gain market share (though an exception to this rule is if you can identify and learn from market disruptors).
If you're bringing specific industry knowledge on the business you're hoping to launch, that's a huge kickstart to the amount of analysis you need to perform. Your understanding of the business is already high, whereas if you're trying to open something that's new to you, you'll have to spend a lot more time, energy, and focus on understanding the very thing you're trying to build.
A Competitive Market Review Example
A number of years ago, while living in Tampa, Florida, I desired to move to Omaha, Nebraska, and launch a litigation support company to support law firms and corporate legal departments. For a good year, I formulated a plan that included questioning how my potential competitors were doing in the Omaha marketplace. This involved investigating what kind of services or product offerings matched what I wanted to bring, as well as learning what may not already be taken care of in this market. From a competitive analysis standpoint, it was critical for me to understand my potential competitors, to learn the services they were providing and try to answer a couple of questions: What's being done well (and by whom)? And what's being done poorly?
To gain this understanding, I flew to Omaha to get to know my potential customers before they might become my customers. I set up appointments with managing partners and administrators of law firms in the area, and I was fortunate to get a handful of meetings. Through those meetings, I learned how these potential customers of mine were being served by my future competitors and whether there were things lacking or that could be improved on in their current service. It was amazingly informative; I was able to learn a lot about the needs of the marketplace that way.
It was also refreshing because I wasn't there to sell anything. These were meetings purely for me to learn and understand the needs of specific customers inside the marketplace that I was hoping to launch into. By doing that, I was able to build a SWOT analysis of my competitors in this marketplace prior to opening.
These meetings allowed me to ask questions openly and just learn from the customers. Who were they buying these types of services from? What other products and services in the market were similar to what I hoped to offer? What were their current providers doing well, and where did customers see room for improvement? What did these customers want that wasn't available to them within my target market?
I also performed (and strongly recommend) mystery shopping of competitors — calling them up and talking to them about what they do and how they fit into the market. This gave me an understanding of their strategies, insight I could use to outperform them in their weaknesses or defer to or imitate them in their strengths.
This approach helped me build a strong competitive analysis of what I needed to accomplish. Before I even moved into the market, I knew who my target customers were, and I knew I could position and price my services in a way that would resonate with them, because I had put in the time to understand the market, the competition and the customer base.
Inseparable Elements
A competitive market review and a business plan are so deeply interwoven that it's hard to talk about one without the other. If you try to develop a business plan without understanding your market and competition, you're putting blinders on your business and it may come back to bite you. You also will struggle to effectively perform a competitive market review without a thorough understanding of your business and its proposed offerings. You will be best served when the two are developed concurrently.
All of this goes to building your business plan. You only get one chance to make a first impression, and with a business you've put time, energy and capital into, you need to make it count.
Business ideas can be abundant — great ideas are floating around out there, waiting for the right opportunity. So if you want to make sure your idea gains traction, you need to put in the work on the up-front analysis and be able to clearly verbalize exactly what your business plan is, what the goals are and what you are setting out to achieve. Without that, it's going to be hard to get stakeholders to invest alongside you and support you in your desired business venture vision.
If you're interested in learning more actionable details, reach out. I'd love to help you make the best impact you can.