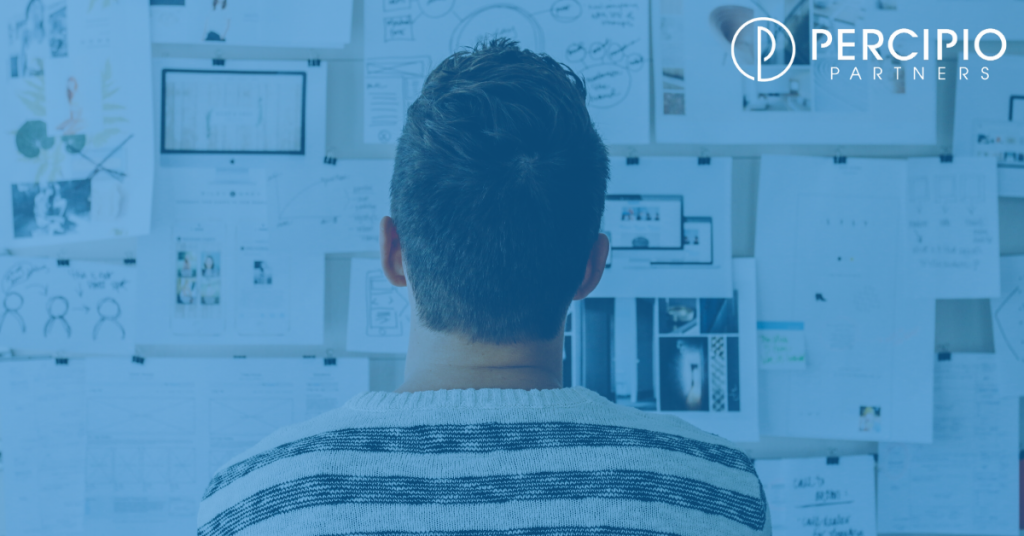 There is no single set of predetermined steps for executing on a well-written business plan. Achieving business plan success looks different for each startup situation, given their unique constraints and market situations. Even so, there are some general steps to follow for success.
Step One: Survive
There are a lot of contradictory statistics you can find for the percentage of startups that fail in the first year or two. Some sources say the average failure rate is 30%, whereas others put it much higher — closer to 90%.
Regardless of the numbers, the fact remains that it is hard to take a new business from a rough concept to a successful and thriving commercial enterprise. There are a lot of hurdles that can trip up even the best business ideas: competition, lack of demand in the market, poor management, supply chain issues — the list can go on and on.
Achieving step one is as reliant on your up-front planning process as it is your execution once you begin boots-on-the-ground work. If you took the time to craft a well-designed and thorough business plan outline, your chances of success are much better.
If you've successfully shepherded your startup business and have reached the one- or two-year milestone of surviving and executing the business plan, congratulations! You've obviously been doing things right so far. But at this point, you need to take what you've achieved and try to match it up with the objectives you outlined in your business plan.
Step Two: Take a Long Look Inward
Just because your business has made it past the first hurdle doesn't mean you're out of the woods and can rest on your accomplishments. It's time to do an honest assessment of your company, really probing into what has worked and what can be improved on.
Ideally, you should involve trusted, like-minded businesspeople or mentors to join you in this process — with their different perspectives, you may discover things that you could otherwise miss. As you uncover where the realities of your actual business have diverged from your initial expectations, you can use input from those same people you trust to help you decide the best course forward.
Also, now that you've made it through the first or second year, review your financial situation. Are you funded properly for continued growth? Are you confident in the reliability of that funding? I've experienced success with past businesses but undercapitalization left me needing an infusion of funding or other resources to stay alive.
Step Three: Plan for Your Future
Once you've critically assessed your business's current reality, how does it compare to your expectations? And more importantly, what needs to happen to keep moving forward?
If you experienced a lot of success but the realities of your business and the market you operate in brought you away from your original business plan, it's time to adjust your business plan to intersect with the trajectory of your business's growth.
But "if it ain't broke, don't fix it." There's no point in forcing a successful business to fit a conceptual model — just ride the wave you're on and focus on expanding on the success you found. Maybe the market you projected serving wasn't quite the right fit but a different one latched on to your product or service offering. So if your business appears to be operating smoothly, don't change it just to get it to align with your initial plan.
If your growth outpaces your business plan, you may find yourself needing staff, equipment, capital, cash in order to meet the additional opportunities you hadn't initially anticipated. This is a fantastic problem to have, but it's still a problem, and you need to address it quickly to maintain your success. In this scenario, you have two options:
Slow your business down in order to establish a solid foundation.
Ramp up your efforts and ride the wave.
There's definitely nothing wrong with pumping the brakes in order to make sure you have the right business infrastructure in place. Right out of the gate, most startups aren't framed to immediately scale up, and it might take some time to properly establish that framework. Before you pour more resources into a business to grow it, you should review the market again and make sure it can bear what you are planning.
But if you do scale your business, it's an exciting decision. It means you've met at least some of your original goals and you're ready to move into a new phase.
At a minimum, scaling your startup means you'll need to assess your current human capital situation and possibly hire more staff to fit your needs — as well as provide the necessary equipment and overhead to suit. Maybe you need a larger facility or even multiple locations. You need to choose whether you'll expand within your current market or open up in new ones. And you might need to secure new vendors and distribution channels, depending on capacity and availability.
There are a lot of considerations to balance when you go to scale your business. And expanding a business is a lot different than starting from scratch. It is helpful to have a partner in place to assist with a growth phase, and business consultants can bring a lot of experience to bear without a significant and long-term investment in overhead.
If you are ready to take the next step and scale your successful startup, partnering with a consultant firm like Percipio can be the difference maker in your success story. Reach out to us today, and we can discover together how to take your business to new heights.