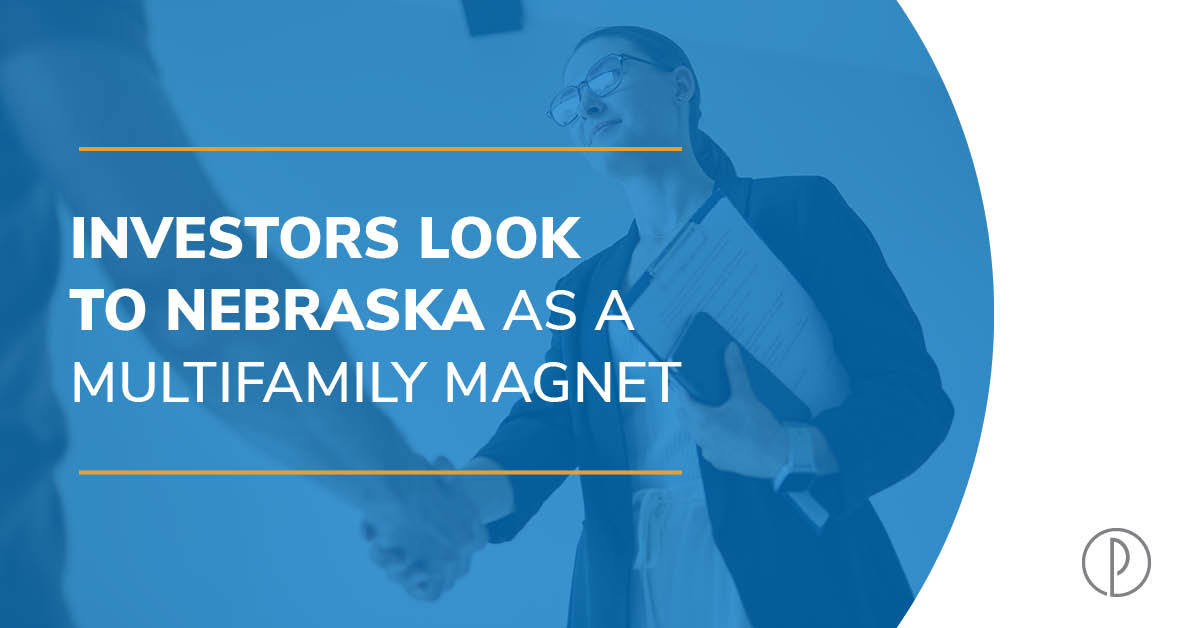 Omaha and surrounding communities are experiencing strong tenant demand, steady employment growth, high occupancy rates—and giving plenty of reasons real estate investors are planting flags in the flyover state.
With the launch of our Harvest Development IV last month, I've had an uptick in conversations and questions—and all of them have been warmly welcomed. Since the same questions keep coming up, I thought it might be helpful to consolidate my answers with the hope that more people can learn about the merits of the Nebraska multifamily market.
Why is Nebraska turning the heads of accredited coastal investors?
Our coastal counterparts are waking up to a fact that we at Percipio Partners (and most of us Nebraska natives) have known for a long time: Nebraska isn't just a fantastic place to live—it's a compelling place to invest, especially if you have a conservative investment philosophy.
In addition, there are funds available—like our new Harvest Development IV fund—that are structured with low fees, investor-friendly governance provisions, favorable capitalization rates, and established efficient fund operations. This gives investors, who couldn't normally find Omaha on the map, more and more reasons to look out the window when they fly from coast to coast.
Additionally, those who are seasoned in the real estate industry in the major cities can find a supportive portfolio balance for properties in Nebraska and the Midwest. It's not just a difference in the type or size of the investment; it's a change of pace and a way to make a difference on the community level. We think it's actually more fun.
Speaking of balance, your new fund contains assets in the rural communities near Omaha. What guided this new approach to venture out of the local urban market?
While some investors may scoff at the term "urban" for Omaha, we experience the same income growth, occupancy rates, and housing shortages as our larger metropolitan counterparts, perhaps with a bit less volatility and heartburn. Our unique mix of urban and rural multifamily assets allows diversification across the local market, limiting the risk to single assets in single markets.
In line with our proven approach, it's less about the location of these assets as it is their long-term potential. We've developed quite a "nose" for properties and markets that have asset value appreciation, strong free cash flow generation, and ample room for growth with support from our seasoned management team.
Why is now a great time to invest in a fund like this?
With the cost of construction materials and labor at unprecedented highs (even with the most recent drops), acquiring existing, well-maintained properties is an ever-attractive option. In addition, existing multifamily assets have the benefit of established residents, existing revenue streams, and most importantly, data. This allows experienced fund sponsors like Percipio to feel confident risking our own capital alongside our partners.
And, through our asset and property management arm, Harvest Development, we have over a decade of experience acquiring, restabilizing, and managing legacy assets. With this experience we are well equipped to assess, improve, and achieve sustainable outcomes for the properties that meet our criteria.
Have more questions about investing alongside Percipio Partners, Harvest Development, or multifamily real estate in general? Reach out to me on LinkedIn or send me an email at [email protected].